374 Views
Read Time:
3 Minute, 13 Second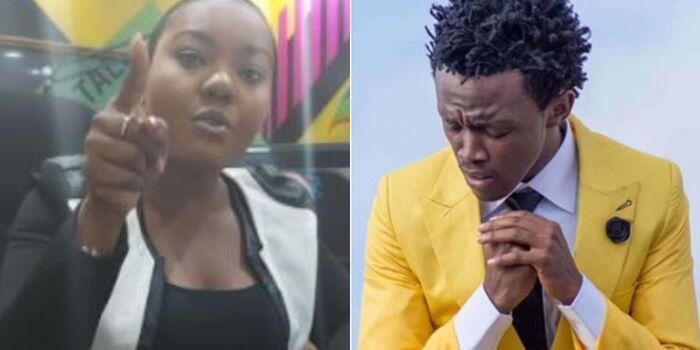 After dropping a collabo with The Boondoks gang, Kevin Kioko (Bahati) has not had it good. People from all over came forward to criticize his decision to collaborate with The Boondoks gang who are notoriously known for the raunchiness in their lyrics and non-spiritual content. It is no wonder Bahati, a controversial gospel artist, has been on the receiving end for the most part of the week for the song 'Taniua' even an FM Presenter Scolds Bahati Over Mediocrity .
Yesterday, February 12th, Cate Rira who hosts Nation FM's Breakfast show played the song on air and she could not bear it. She paused the song mid-air and started calling out Bahati. In the rant, Ms Rira pointed out that its high time radio presenters and fans stop lying to musicians that they are on the right track, when clearly they have lost it.
READ ALSO: PHOTOS : Suspected Al-shabaab Burn Houses in Garissa
Nation FM Presenter Scolds Bahati Over Mediocrity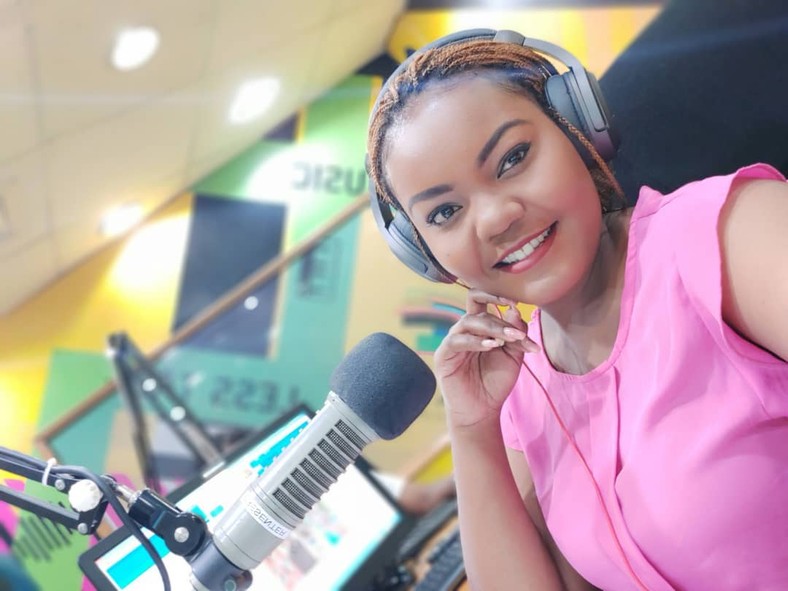 Ms Rira stated that Bahati's news song "Taniua" is mediocre and people should not shy away from telling him the truth. In part of the video, Cate said, "Bahati first of all this is some bunch of Nonsense kwangu, for lack of a better word and if you feel bad take it up with someone else. I'm gonna tell it out with so much passion. The reason as to why our Industry will never grow is because we allow Mediocrity. I don't have a problem with Gengetone, it is good I love it and I dance to it, but when you don't use effort to bring out or to even speak the real gospel now that's some trash.
"Let me tell you where we presenters go wrong, just because the song is trending let's put it on blast, other industry's don't allow mediocrity to be broadcasted every day. Where we go wrong is that we allow mediocrity to surface everywhere and presenters go wrong. I know Mambo Mseto will promote this, I know people like Jalas wataipromote. I know there are people who will promote it, shame on you for doing that, you know why, you are the reason why our industry won't grow. If something is mediocre stop elevating it.
I'm gonna call Bahati for an interview here to tell me why he is doing songs like this and things that are good to broadcast. Also producers why are you allowing mediocrity to be here, let's not allow mediocrity, we want out industry to grow lest reduce the mediocrity,"
READ ALSO: Misfortune For Tuju In Hospital
Mixed Feelings on the issue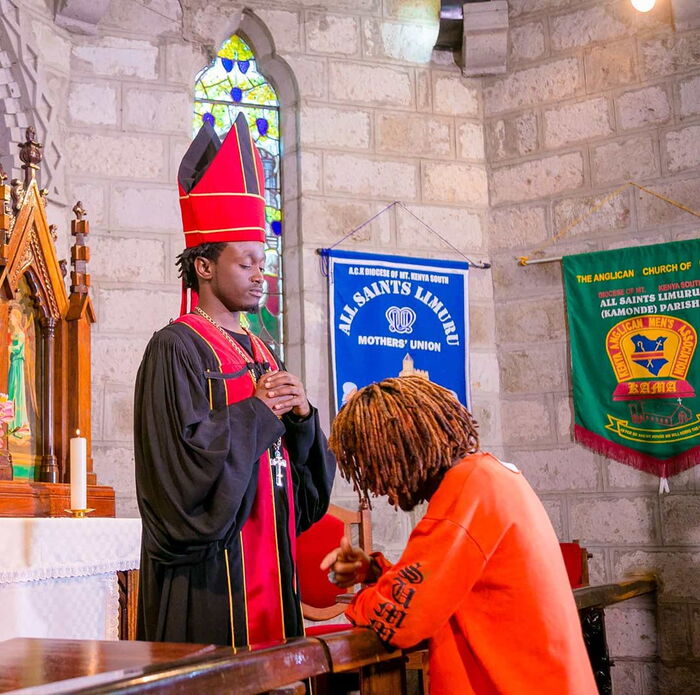 Lots of people had mixed feelings about what the radio presenter said. Here are some of the comments people gave the subject;
Tonny Ameda Well said kenyans tolerate mediocrity the real reason why we will never compete with tz and Uganda and yet they make their first millions in our country we are the get way of most well-established artists in East Africa but when it comes in presenting ourselves it's a joke
scracherkings We baki hapo na mediocrity. Let the kids enjoy, they will alsi grow and learn just like you.🇰🇪
bossa_prince Wow umehit the nail on the head 🙌🏽
okechkoech Well said and u got my support.💪🏾👏🏾👏🏾 Some of these shit they call music 😏😏
READ ALSO: Former Sports Cabinet Secretary Echesa Arrested
Here is the video courtesy of instagram;
READ ALSO: Jowie Irungu Finally Released On Cash Bail