525 Views
Read Time:
2 Minute, 39 Second
Kenya has only seven confirmed cases. Health CS Mutahi Kagwe says they're now monitoring an additional seven people, have released 44 contacts after 14 days of isolation.
In a presser on Friday, March 20, at Afya House, Nairobi, Health CS Mutahi Kagwe, issued new directives to help prevent the spread of the Coronavirus pandemic.
READ MORE: Coronavirus In Kenya : 7 People Isolated
CS Kagwe says travel into the country restricted to Kenyan citizens and foreigners with valid resident permits, must self quarantine for 14 days failure to which they risk arrest and prosecution.
Health CS Mutahi Kagwe orders all hospital management to restrict patient visitation.
READ MORE: Kenya Now Able To Test for Coronavirus (Covid-19)
14 seater matatu directed to carry 8 passengers, 25 seater to carry 15 people and 30 seater and above to maintain a 60 per cent seating capacity.
The CS further added that all the public service operators were expected to clean and disinfect their vehicles at the end of each trip.
READ MORE: REPORT – Facts about the Coronavirus
They were further asked to provide hand sanitizers to the passenger in the lieu of the decision by the Kenya Revenue Authority (KRA) to release seized ethanol to aid in the manufacture of sanitizers.
Employers urged to encourage employees to proceed on leave, those still working should observe social distancing in the office.
READ MORE: Doctor Silenced For Warning Against Coronavirus Dies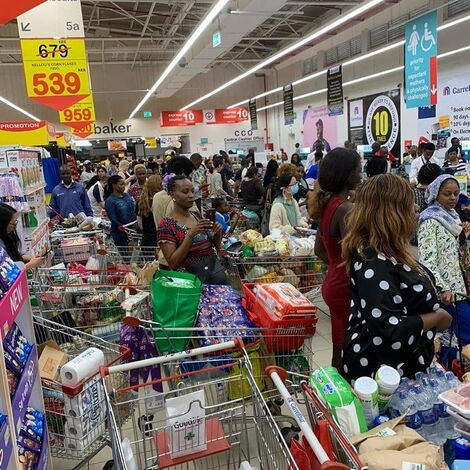 All supermarkets directed to limit number of shoppers at their premises at any given time, conforming to the social distancing requirements.
"A queue management system must be established to manage the crowds outside the supermarket and priority be given to the elderly, pregnant mothers and people living with disabilities," he said.
READ MORE: Kenya Now Able To Test for Coronavirus (Covid-19)
He further directed that supermarkets encourage home delivery while maintaining high standards of hygiene.
All supermarkets will be expected to disinfect their facilities several times a day with the order extended to mall and other shopping facilities.
READ MORE: REPORT – Facts about the Coronavirus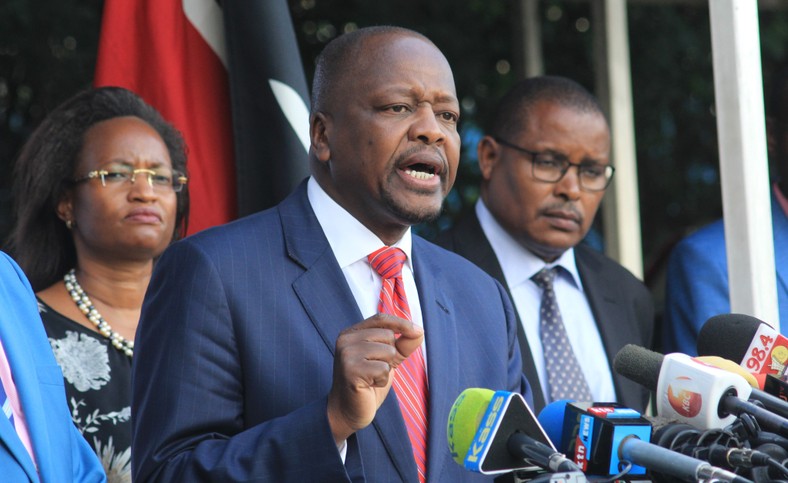 "While going to supermarkets, let me reiterate, it is one person at a time; we do not expect people to go to supermarkets or other social areas bunched together with their children, families…leave them at home. Shopping must be restricted to one person," he said.
Government orders closure of all bars and entertainment joints by 7:30pm starting Monday.
Health CS Mutahi Kagwe says four more suspected cases have been admitted at Mbagathi Hospital Isolation Unit, one has tested negative and is being released.
READ MORE: Coronavirus In Kenya : 7 People Isolated
VIDEO OF THE DAY